Commercial
Security Mobile App
Shop Online Now!
We have a wide variety of security, alarms and access control products available for purchase online. Visit our shop by following the link below.
AlarmLINK is a security app that allows you to easily interact with your intelligent security systems from anywhere in the world from your mobile device.
The app contains four useful features for businesses, helping to reduce costs and protect people and property.
Contact us if you would like more information about our security app.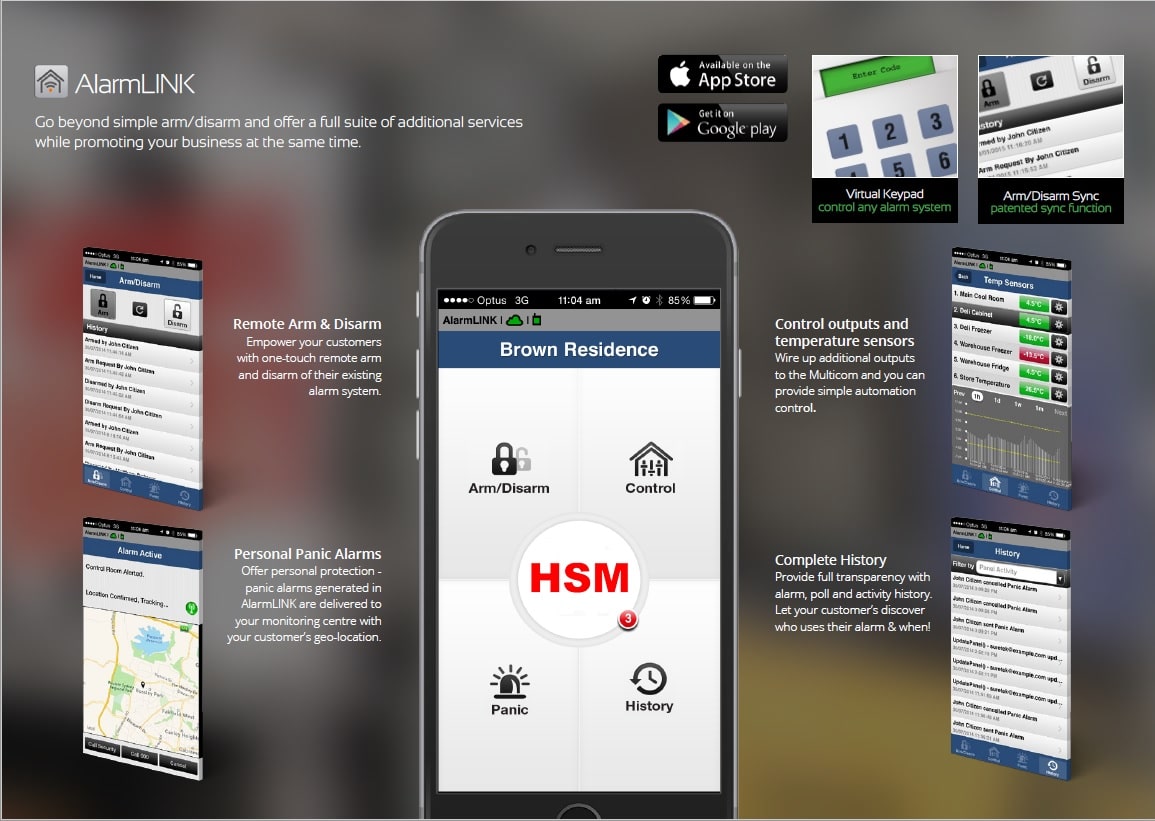 NEED HELP?
Tell us your security requirements.