Easily Interact directly with your Intelligent Security Systems via the HSM AlarmLINK Mobile App from anywhere in the world.
Critical Panic Alarm Activation generated via AlarmLINK deliver a Geo Map Location of your Customer and Family Members directly to the HSM Monitoring Centre during Duress/ Emergency situation.
View the current status of any smart device connected to AlarmLINK, monitor and control doors, gates, light any other outputs, temperature sensors and or any other IoT Devices via a PLC platform.
Retrieve up to one month's history of your Security System Activity Log via AlarmLINK and complies with Australian/New Zealand standards AS 2201.5 2008.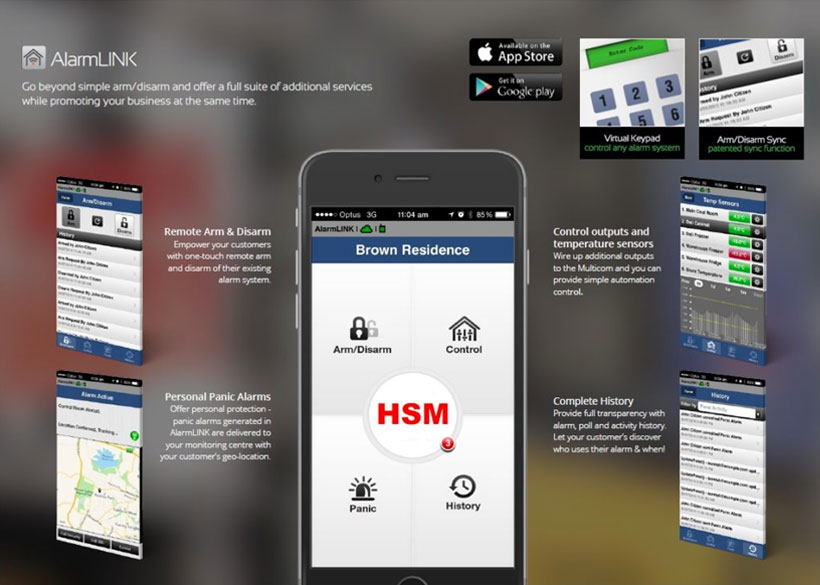 We have many more amazing products from the world's leading suppliers and solutions for every security need, big or small.
Contact us today to find out how we can help you stay secure.
Request a Quote